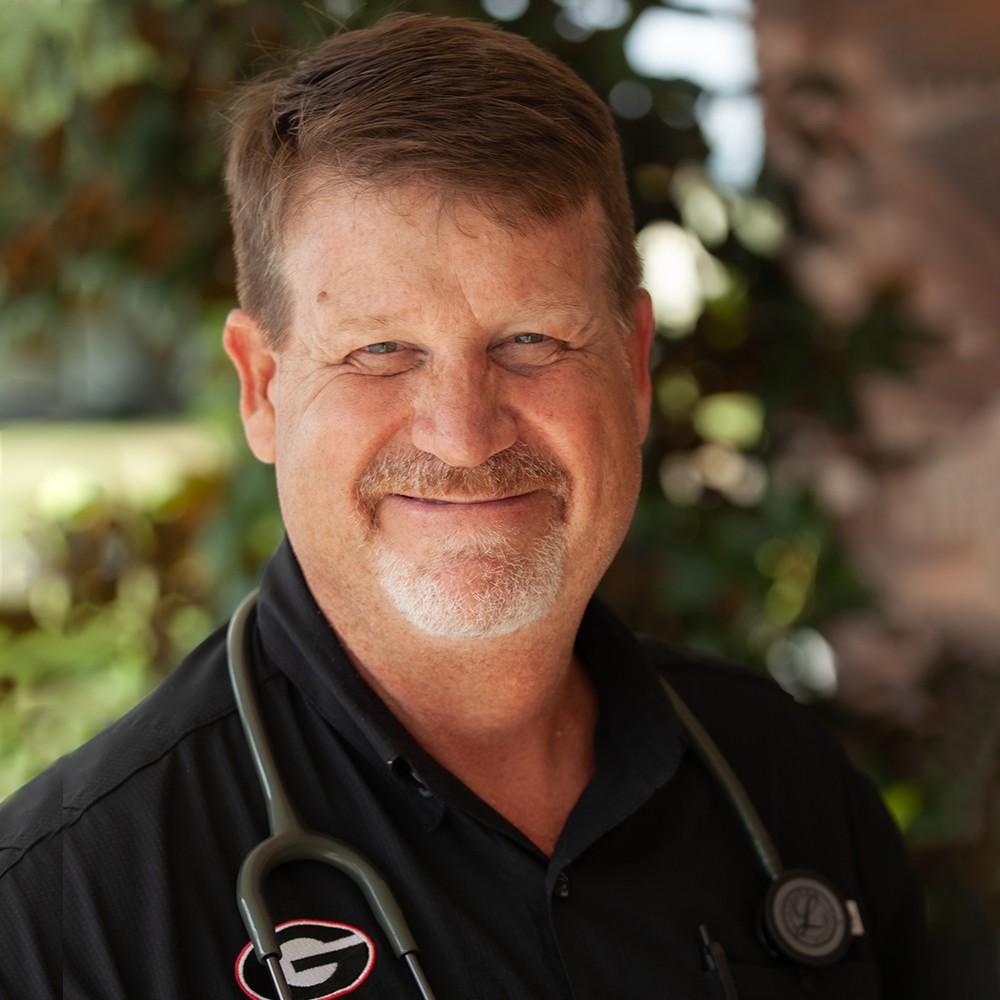 Dr. Kenneth T. Blount
Dr. Kenneth T. (Tinker) Blount DVM, graduated from University of Georgia School of Veterinary Medicine in May 1989. In June 1989 he purchased a small one-man veterinary hospital in his hometown of Waycross, Ga. Over the years he was able to grow that clinic, with the aid of his veterinary partner into what it is today, a four-doctor clinic.
Today, Satilla Animal Hospital is the largest veterinary hospital in the area, serving multiple counties in Southeast Georgia.
Dr. Blount enjoys many outdoor activities including fishing, hunting, and land management. He also manages a family owned real estate business. He enjoys spending time with his wife Cristi and their two children Gracelyn and Bridger. They have multiple pets including cats and dogs.
Dr. Blount has mentored multiple veterinary students over the years and helped encourage many students interested in a veterinary career.
Thank you SAH and Dr Tinker!!! For getting my Pretty Boy in so fast and being quick and diligent to finding the problem and just being so caring. I will only be coming to you for now on. Thank you thank you thank you!

Mufinz S.

Facebook

Dr. Blount n staff are amazing n caring and has taken care of my furbabies for 12 years.

Kimberly L.

Google